Ring Repairs
At Palmerstown Jewellers as we pride ourselves on our Jewellery repair. We realise the sentimental value jewellery has for its owner and we keep it in mind throughout the whole repair process. We use the latest technology combined with traditional skills to safely repair and restore your jewellery. We are always happy to advise and assist with any questions or queries you might have about your own jewellery repair needs. Breathe new life into your old rings or damaged rings with our ring repair service and fast turn around ring adjustments. Engagement ring repair. Wedding ring repair. Eternity ring repair.
We are specialists at sourcing and replacing missing gemstones and diamonds.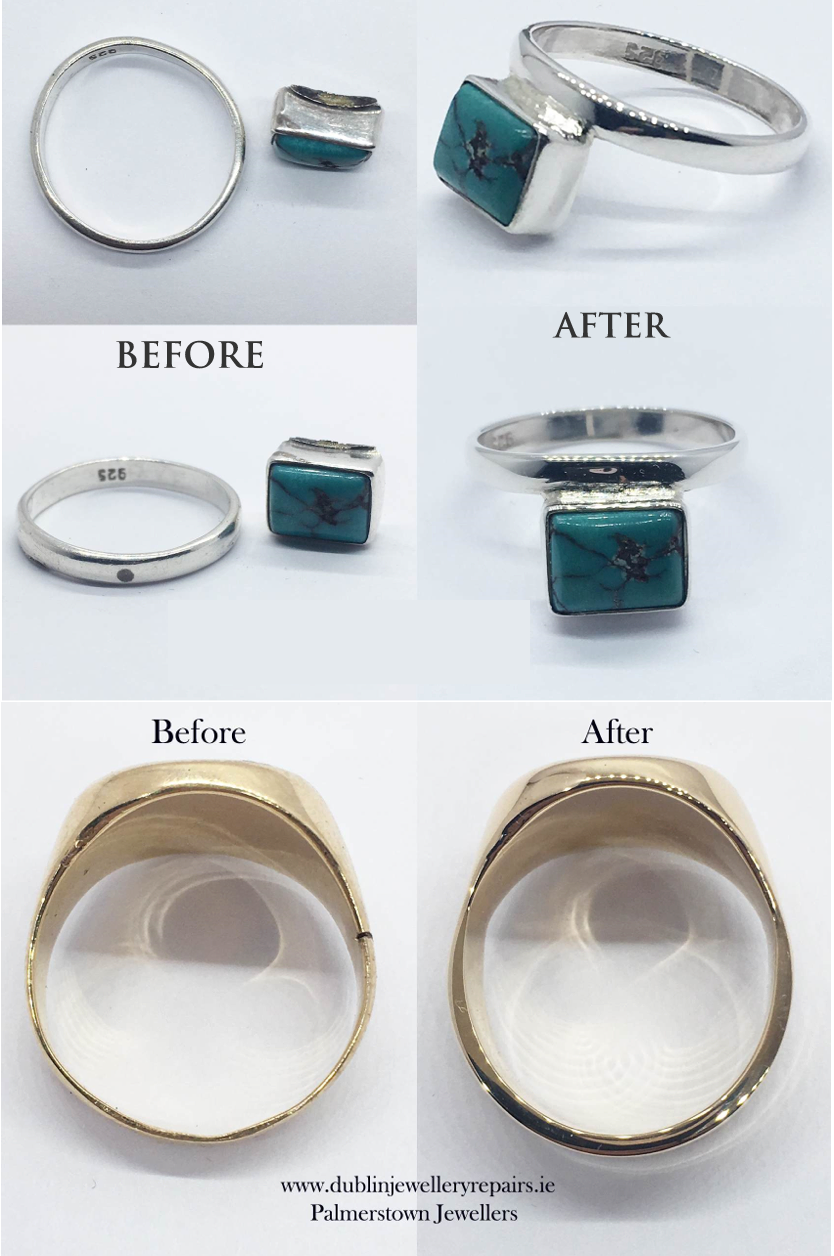 Our skilled team can repair and restore your precious jewellery to its sparkling best and offer advice on how best to take care of your jewellery. We understand that jewellery is often very special and personal. We can keep your pieces in tip-top condition plus we offer a free jewellery cleaning service.
All types of jewellery repairs can be completed for you. The prongs holding a stone can get worn. Our service is to replace missing claws, strengthen old claws and retip claws or prongs to protect the stone. Missing or loose stones can be replaced or reset.
Dublin Jewellery Repairs has a dedicated jewellery repair and restoration workshop at unit 10b palmerstown shopping centre, offering a complete in-house jewellery repair and restoration service. Our goldsmiths are always available to offer free advice and information.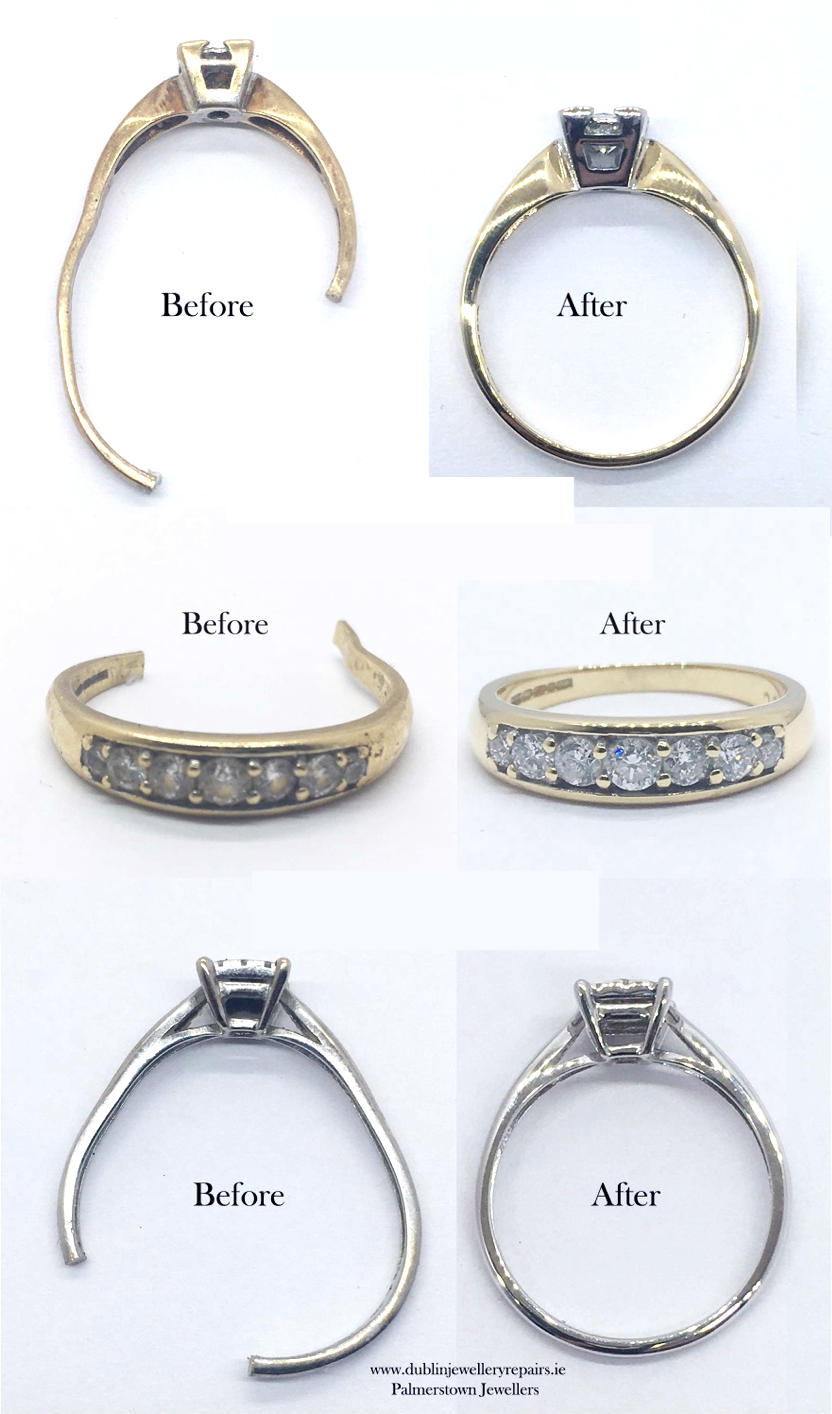 Don't let your family heirloom suffer irreparable damage. Drop by the shop and let us determine whether laser restoration is right for your jewelry. Contact us today to find out more.